Your four-legged friend is not just a pet; they're a part of your family, your confidant, and your constant companion. Every dog has its personality, individual charm, and there is no better way to capture that essence than with a custom dog portrait from
CPP
.
"A dog is the only thing on earth that loves you more than you love yourself." - Josh Billings
Every dog lover knows this quote to be true. And at Custom Pet Pawtrait (CPP), we believe that the love you share with your pooch deserves to be commemorated in a unique and tangible way. Here we aim to help you choose the perfect custom dog portrait that captures the true spirit, character and personality of your beloved pet.
Our Hand-Painted Dog Portraits are a true testament to our artists' skill and love for animals. Crafted with care and detail, our talented team of digital artists meticulously hand-illustrate each portrait. So that each custom portrait truly embodies the spirit of your furry friend. With options to choose your canvas size, the Hand-Painted Collection offers you a personalized and unique masterpiece.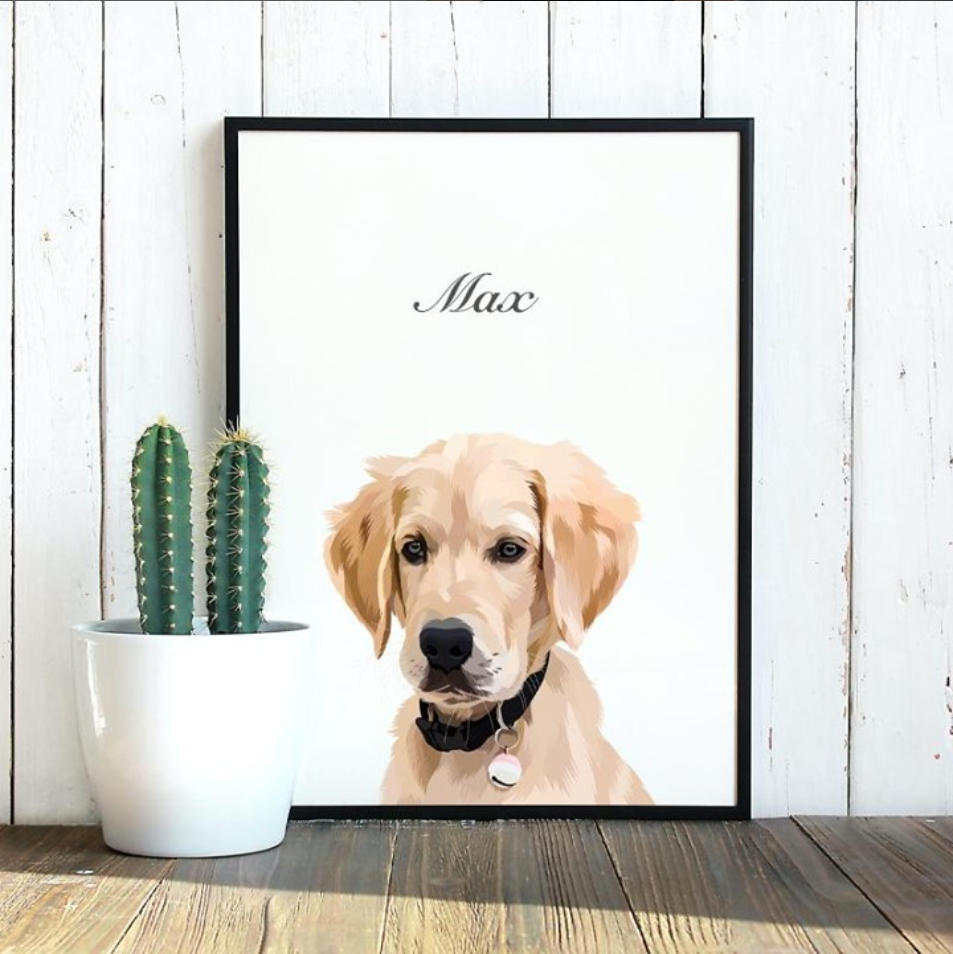 More than one pet?
Not to worry, we can do pet portraits for up to two pets at a time.
What are you portraits and frames made of?
Our pet portraits are expertly printed on museum-quality giclée Epson matte paper, ensuring a polished and professional appearance for your artwork. To enhance durability and safety, we utilize plexiglass—a superior alternative to glass and other plastics. With its strength and shatter resistance, you can have peace of mind knowing your cherished piece is protected.
Our frames, crafted from semi-hardwood sourced from renewable forests, boast a matte finish that exudes elegance and sophistication. Hanging hardware is included with our lightweight Alder frames, allowing for effortless display and eliminating any hassle when it comes to showcasing your masterpiece on the wall.
Benefits of Custom Dog Portraits
A Lasting Memory: A custom portrait is a timeless memento of your furry friend, immortalizing their unique personality and charm.
A Unique Decorative Piece: Every custom portrait we create is not just a personal keepsake for a pet parent but also a beautiful art piece that enhances your home decor.
A Special Gift: Our Custom Dog Portraits make for a perfect gift for any pet lover. It's personal, heartfelt, and sure to bring a smile.
Pro Tip: Browse through our gift collection to find the perfect custom dog portrait for that special someone.
How to Order a Custom Dog Portrait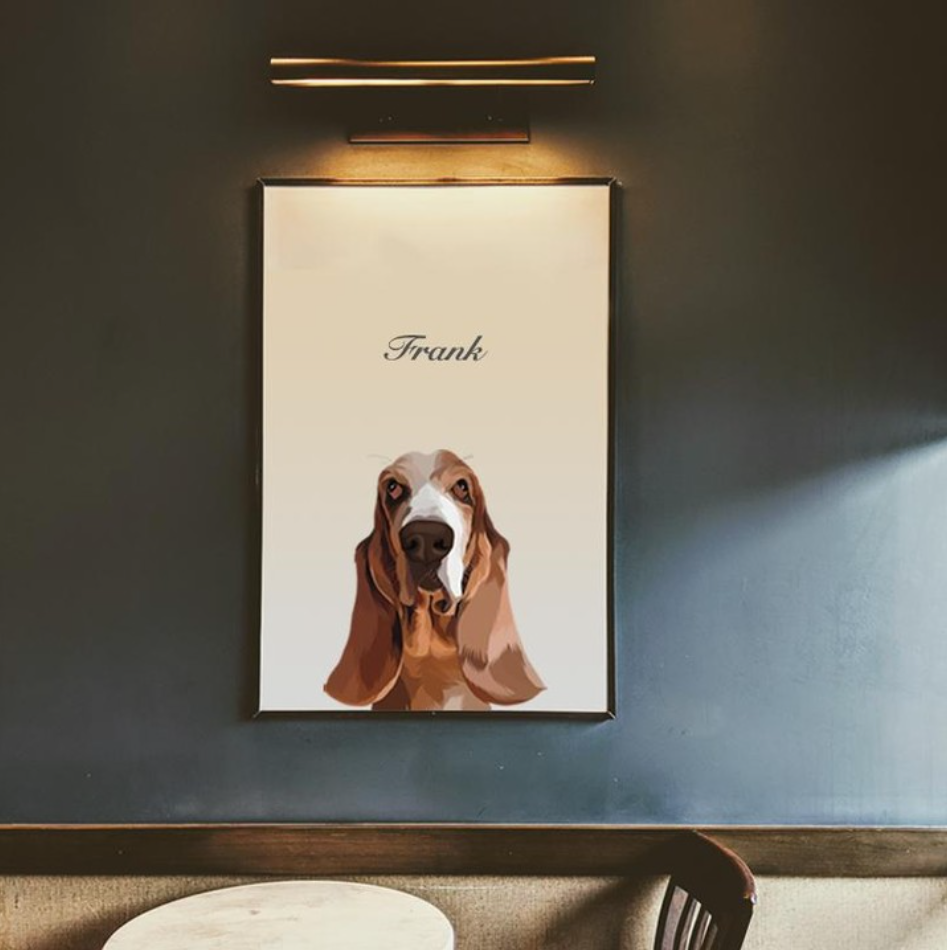 Ordering a custom dog portrait is simple and straightforward. Here are the steps you need to follow:
Choose Your Collection:
Browse through our collections and choose the one that best suits your style.
Select Your Custom Pet Portrait:
Choose your portrait size and provide us with your pet's photo. A good place to start is our
photo guide
which can help you choose the right image, for the best results.
Place Your Order:
Confirm your order and make your payment.
Wait for Your Masterpiece:
Sit back and relax while our artists bring your pet's portrait to life!
If you have any concerns, our
customer support team
is on hand to help you with any of your enquires.
Custom Dog Portraits are more than just pictures. They are a testament to the love and bond you share with your pet. Every wag, every bark, and every nuzzle is unique to your dog, and we believe in capturing these moments in the most unique and beautiful way possible.
"Every dog has its day, and at Custom Pet Pawtrait, we make every day your dog's day!"